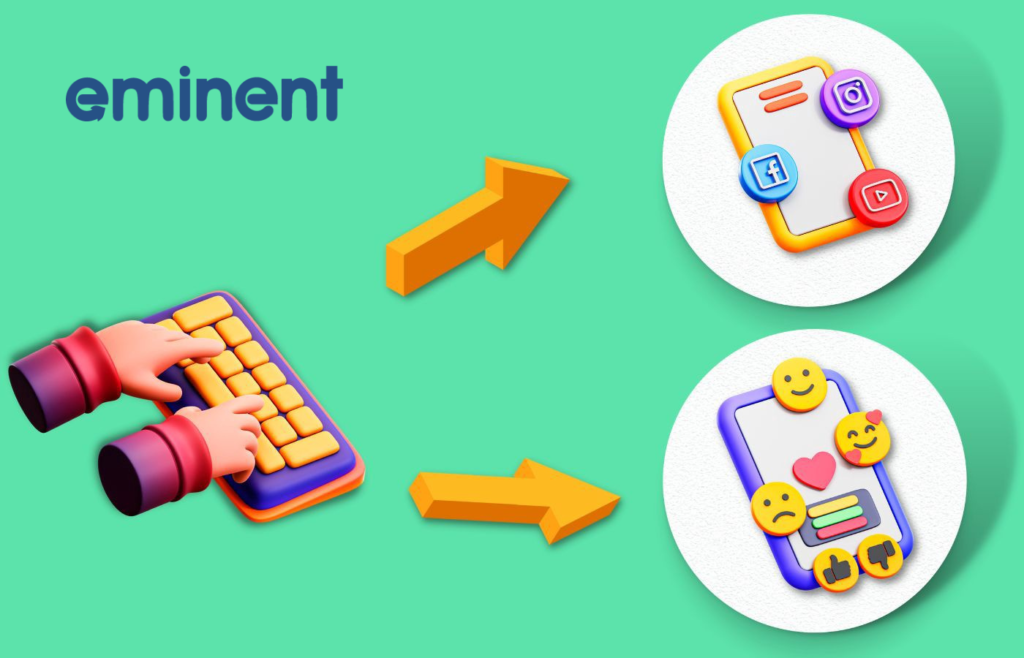 Federal agencies are increasingly turning to social media as an effective way to spread their messages. Are you looking for ideas on how best to leverage the power social media?
Look no further!
We'll explore 20 great ideas to help your agency's social accounts reach larger audiences, engage viewers, and make a lasting impact. Unlock the potential of federal social media now with these simple post ideas!
20 blog post ideas for federal social media accounts
Celebrate the hardworking people in these departments with a shout-out using #ThankYouThursday
Highlight the daily impact your team has on people's lives with #PositiveImpactFriday
Share stories of successful initiatives taken by members of the department with #MakingProgressMonday
Keep followers up to date on new policies and protocols within the departments with #PolicyChangesTuesday
Showcase educational resources available to help citizens understand their role as global citizens with #KnowledgeWednesday
Host Q&A sessions featuring influential figures from these departments with #AskAnExpertThursday
Spotlight important statistics, facts and figures that exemplify progress made by the department with #FactsAndFiguresFriday
Offer helpful tips and advice related to working in the government sector with #GovernmentAdviceMonday
Give back to those that serve our country by celebrating milestones achieved via veterans services with #HonorVeteransTuesday
Share success stories from team members in the departments with #TeamStoriesWednesday
Create unique hashtag campaigns that allow followers to share their perspectives about working in government with #MyGovtLifeFriday
Spotlight individuals or organizations that are doing amazing work to support these departments with #CommunityHeroesMonday
Facilitate conversations between department leaders and citizens with #EngageTheDialogueTuesday
Ask followers what they want to see more of on the accounts using #SuggestionSaturday
Feature inspirational quotes related to government work with #LeadershipThursday
Showcase the unique products, services, and programs offered in each department with #ProductShowcaseMonday
Share resources to help citizens learn more about these departments with #EducationalOpportunitiesFriday
Highlight team members who exceeded expectations or accomplished something notable with #OutstandingAchievementWednesday
Create polls or surveys to gauge public opinion on government initiatives using #GovernmentSurveySunday
Host Q&A sessions between directors and citizens with #AskMeAnythingTuesday
Use these social media post ideas to grow your brand
From sharing your organization's accomplishments to telling unique stories about your work, growing federal social media accounts doesn't have to be difficult. With these 20 creative ideas for social media posts, agencies can begin developing content that resonates with their target audiences and amplifies their messages.
Social media is a powerful tool in today's increasingly digital world, and federal organizations must take advantage of its potential to engage with followers and amplify their messages.
Now that you have been equipped with 20 great ideas for creating social media posts that can help grow federal accounts, it's time to get started! Take the time to craft engaging content that aligns with your mission and resonates with your target audience. You'll be ready to start growing your account in no time. Feel free to reach out to our team if you need additional help.